AMUSF Stage 2 Intermediate Craft Certificate
These qualifications bring together an understanding of traditional and modern materials and the appropriate techniques used to make and repair upholstery.
Defined projects, together with workshop practice and the use of materials and technology, will introduce the students to the core principles and practices of the sector with clearly defined pathway.
Students can explore areas of personal subject interest through individual choices within the project's structure by applying decorative effects and print.
Visiting tutors help to expand the range of complimentary craft knowledge.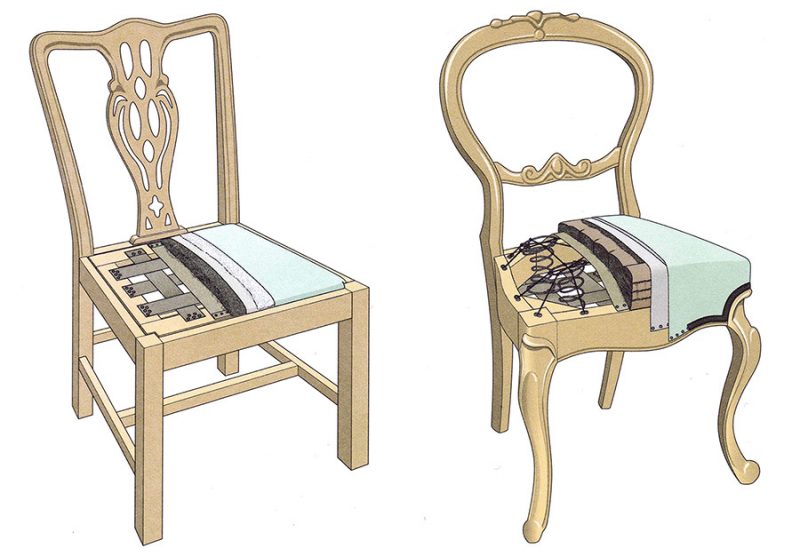 AMUSF Stage 2 Intermediate Craft Certificate
Tools and exercise materials included
Specialist upholstery equipment and tutors
Maximum group size of 8
Assessment verification by AMUSF representatives
Course Tutors
Upholstery and Research Module
Alex Law
Restoration and Finishing
Susan Surgey
Machine Sewing
Rebecca Taylor-Wright
Time table
AMUSF Stage 2 Intermediate Craft Certificate
210 Guided Learning Hours
Wednesdays – 2022/23
Start: 14th September 2022
End: 7th June 2023
£3000 + Project Fabric
£200 Exercise Fees
£72 AMUSF Registration Fee (payable directly to AMUSF)
To start your booking email info@schoolofupholstery.com referencing the class of interest.
On receipt of your application you will be sent via email your first invoice which will include the studio/exercise fee.