2 Day Upholstery Leisure Class
Designed for the curious upholstery beginner or an enthusiast with a specific challenge in mind. This 2 day class is all about helping students get the most out of their sessions; learning new skills and applying appropriate materials to your project's needs.
We will be offering 5 of our 2 day courses through out the academic year making it the ideal way to support self directed study, give tasters to beginners or perhaps be the ideal gift for the would be upholsterer in your life.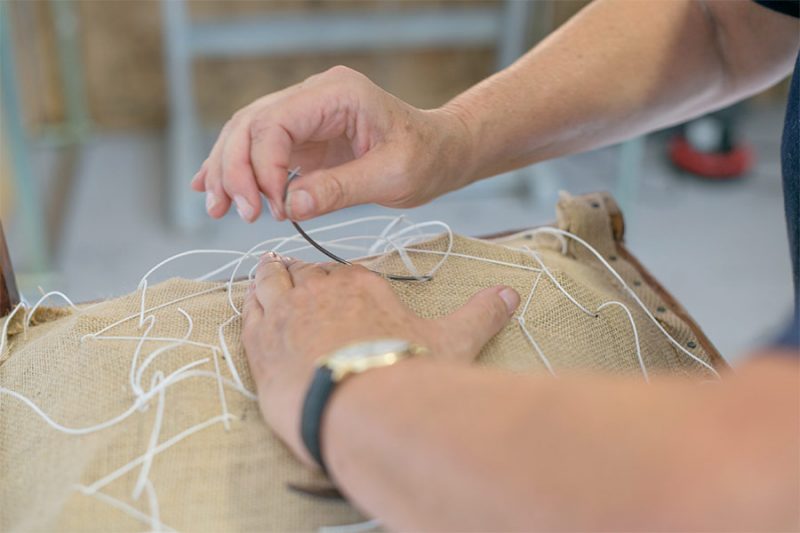 Tools and essential materials on hand
Specialist upholstery equipment
Maximum group size of 8
Mixed ability groups
Course Tutor
Upholstery
Alex Law
Time table
12 hours of tuition per course
November 2021
Thursday 4th & Friday 5th
January 2022
Thursday 6th & Friday 7th
February 2022
Thursday 24th & Friday 25th
April 2022
Thursday 21st & Friday 22nd
June 2022
Thursday 9th & Friday 10th
£160 + Materials per 2 day course
To start your booking email info@schoolofupholstery.com referencing the class of interest.
On receipt of your application you will be sent via email your first invoice which will include the studio/exercise fee.
For all other inquiries please call: 07904 698338